Scheduled Spring 2022MUST BE 18 OR OLDER
SERVING THE FIRST 100 PATIENTS:
8 AM – 3 PM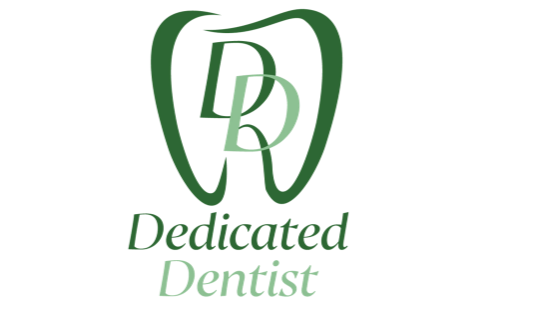 Welcome to an Amazing

New Dental Experience
We can't wait to show you why Mobile, AL patients love us!
We realize that you have several options for your dental care needs in Mobile, AL It is truly our privilege to serve you, which is why our highly skilled team will always go above and beyond to ensure you have a pleasant dental experience.

Our Mission Is to Provide a Professional & Honest Approach to Dental Care
to improve the quality of life and health by providing dental care to all patients in underserved communities. Our goal is to treat patients lacking dental insurance while offering educational opportunities to help financially impact the community.
---

World-Class

Dental Services
DURING CLINIC WE WILL PROVIDE
DENTAL EXTRACTIONS
A simple extraction is the one in which dental tools are used to pull out the tooth. It is used for the teeth that are damaged, visible and easily accessible.

DENTAL FILLINGS
Dental fillings are a treatment method for tooth decay. The first and most often used is composite filling material. These tooth-colored fillings are the most popular procedures since a filling is typically placed after removing tooth decay.

DENTAL CLEANING
A dental prophylaxis is a professional dental cleaning that involves the removal of plaque, calculus, and stains from the coronal portion of the teeth.
FREE DENTAL DAY
October 09, 2021
See What A Few Of Our Happy Dental Clients Have To Say


FREE DENTAL DAY
October 09, 2021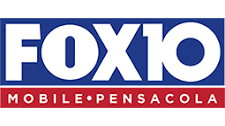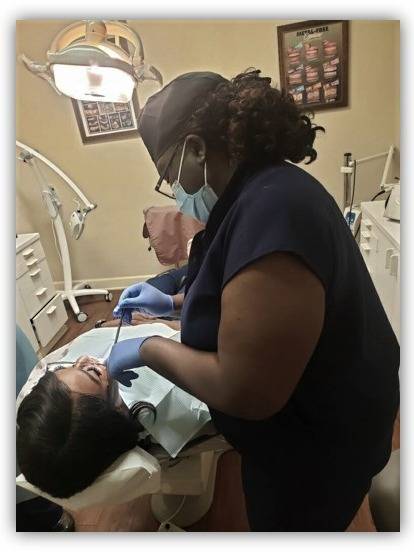 Does Insurance Issues Feel Like Pulling Teeth?
Dr. Sonya White is during an simple extraction

Help us keep the Community HEALTHY!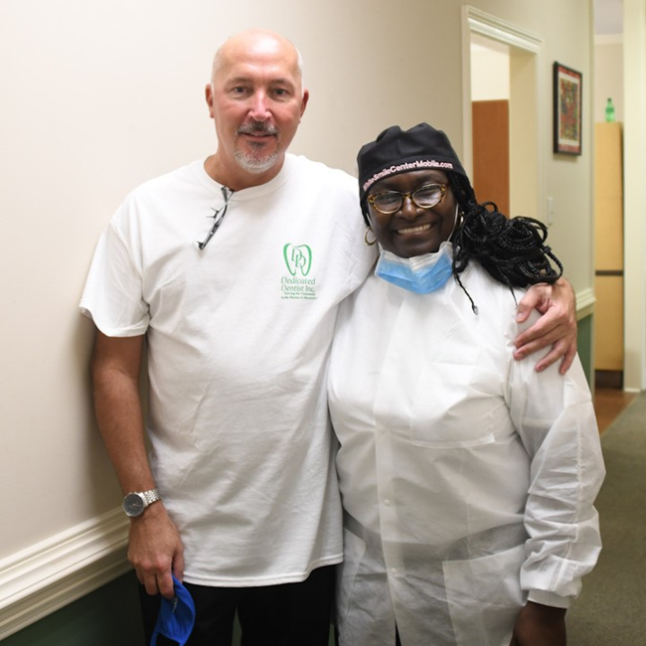 Case Study - The Need for Quality Dental Care
Dental care is about more than a smile- healthy teeth and gums support a lifetime of good health. Poor dental care can be linked to heart disease, diabetes, sinus problems and even certain cancers. That's why regular check-ups are essential for children and adults alike.
The Myth of Maintaining A Healthy Smile
Even bright white smiles can occasionally have hidden problems forming along the gumline. The only way to guarantee a lifetime of great dental health is to perform annual checkups and cleanings to protect the plaque-sensitive areas around your gums. We use the most advanced technology to ensure a lifetime of great dental health.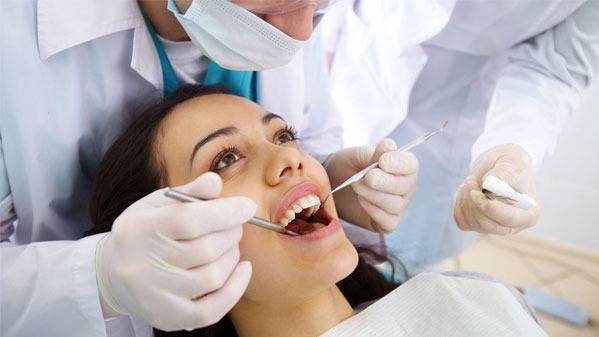 About

Dedicated Dentist Inc
With over 20 years of impeccable dental service, we truly care about your health and your experiences with us. Our team will do everything within their power to help you meet each and every one of your dental needs and goals.

Please do not hesitate plan for the FREE DENTAL DAY!
Frequently Asked Questions
How often should I schedule a dental check-up?
Annual check-ups and cleanings are the general standard for patients with good dental health. You should always be seen immediately if you have any type of swelling, pain or gum bleeding.
What should I do if I'm feeling pain in my tooth?
Ice packs and aspirin can often provide temporary relief until you can be seen, but remember that most dental problems will only become worse in time. Immediate treatment is essential!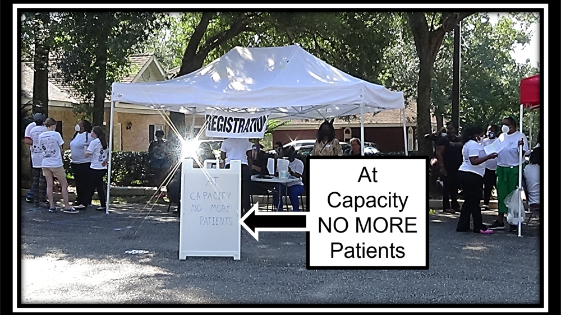 Address
6309 Piccadilly Sq Dr.
Mobile
AL
​​​​​​​36609
Contact
P: 251.421.8816
eMail:
FDD@dedicateddentistinc.com